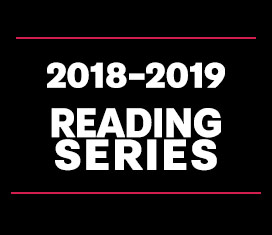 2018-2019 Reading Series
EL HURACÁN by Charise Castro Smith Directed by Laurie Woolery with Gilbert Cruz, Vivia Font, Alejandro Hernandez, Irene Sofia Lucio, Jennifer Paredes, Adriana Sevahn Monday, July 15, 2019 at 7pm Valeria is a magician who is losing her memory. Ximena, her daughter, is losing sleep. Miranda, Ximena's daughter, is just plain lost. Set against the […]
Members First |
EL HURACÁN
by Charise Castro Smith
Directed by Laurie Woolery
with Gilbert Cruz, Vivia Font, Alejandro Hernandez, Irene Sofia Lucio, Jennifer Paredes, Adriana Sevahn
Monday, July 15, 2019 at 7pm
Valeria is a magician who is losing her memory. Ximena, her daughter, is losing sleep. Miranda, Ximena's daughter, is just plain lost. Set against the backdrops of Florida hurricanes 27 years apart, EL HURACÁN explores the inheritance of memory through three generations of mothers and daughters. Told with a magical sense of wonder, love, and care, EL HURACÁN explores the depths of loss, legacy, and the power of family in the face of unstoppable chaos.
---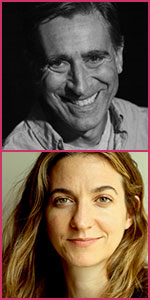 TIME ALONE
by Alessandro Camon
Directed by GT Upchurch
with Alex Hernandez, Tonya Pinkins
Monday, July 22, 2019 at 7pm
Gabriel has been incarcerated for 16 years after murdering a member of a rival street gang. Anna is trying to find a new rhythm to her life after the sudden death of her son, a police officer, in the line of duty. Their experiences lead them to form radically different views of crime and punishment, yet when their paths meet under unlikely circumstances, Anna and Gabriel begin a tentative and touching relationship founded on their common humanity. Told through interweaving monologues, Alessandro Camon's stirring TIME ALONE is a profound meditation on the effects of isolation and the flaws of our criminal justice system, asking us to engage our hearts and minds in considering how we treat society's outsiders.