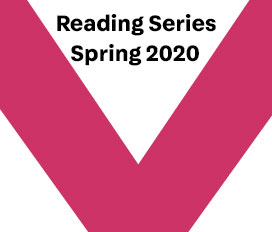 2019-2020 Reading Series
Monday, May 18 at 7:30PM SANDBLASTED By Charly Evon Simpson Directed by Whitney White With Rachel Christopher, Jessica Frances Dukes, Ronald Peet, Brenda Pressley There is an epidemic affecting black women and Angela and Odessa are hoping to survive it by following a celebrity into the sand. A story about waiting and hoping, absurdity and […]
Members First | Spring 2020
Monday, May 18 at 7:30PM
SANDBLASTED
By Charly Evon Simpson
Directed by Whitney White
With Rachel Christopher, Jessica Frances Dukes, Ronald Peet, Brenda Pressley
There is an epidemic affecting black women and Angela and Odessa are hoping to survive it by following a celebrity into the sand. A story about waiting and hoping, absurdity and touch,from The Vineyard's 2019-2020 Paula Vogel Playwriting Award recipient Charly Evon Simpson (BEHIND THE SHEET), and Susan Stroman Award director-in-residence, Whitney White (OUR DEAR DEAD DRUG LORD).
---
Monday, May 11 at 7:30PM
INSPIRED BY TRUE EVENTS
By Ryan Spahn
Directed by Michael Urie
With Lou Liberatore, Mallory Portnoy, Cory Michael Smith, Sharon Washington, Brittany Vicars
In the greenroom of a community theatre in Rochester, the Uptown Players are getting ready to play to a full house after opening to rave reviews the night before. When their star actor arrives in a dangerously unhinged state, they must improvise on and off stage in ways they could not have imagined. By turns hilarious and harrowing, INSPIRED BY TRUE EVENTS follows a tenacious group of show people who must determine at what cost the show must go on.
Artists
Charly Evon Simpson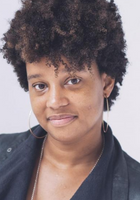 Charly Evon Simpson (Playwright) is a playwright and TV writer based in Brooklyn. Her plays include Behind the Sheet, Jump, form of a girl unknown, it's not a trip it's a journey, and more. Her work has been seen and/or developed with Ensemble Studio Theatre, The Lark, P73, The Eugene O'Neill Theater Center, PlayMakers Repertory Company, Chautauqua Theater Company, Salt Lake Acting Company, and others. She is a recipient of the Vineyard Theatre's Paula Vogel Playwriting Award and the Dramatists Guild's Lanford Wilson Award. She is a core writer at The Playwrights' Center and this fall, she will begin her seven year residency with New Dramatists. Charly has a BA from Brown University, a master's in Women's Studies from University of Oxford, New College, and her MFA in Playwriting from Hunter College.