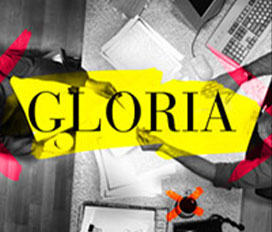 Gloria Original Cast Benefit Reading
By Branden Jacobs-Jenkins
Directed by Evan Cabnet
Featuring Kyle Beltran, Catherine Combs, Michael Crane, Jennifer Kim, Jeanine Serralles, Ryan Spahn
From the writer of such acclaimed plays as Everybody, An Octoroon, Appropriate, War and Neighbors, Gloria is Mr. Jacobs-Jenkins' funny, trenchant and powerful play that follows an ambitious group of editorial assistants at a notorious Manhattan magazine, each of whom hopes for a starry life of letters and a book deal before they turn 30. But when an ordinary humdrum workday becomes anything but, the stakes for who will get to tell their own story become higher than ever.
Gloria contains disturbing content which may not be suitable for patrons under 17; viewer discretion is advised.
MacArthur "Genius" Grant winner and two-time Pulitzer Prize finalist, Mr. Jacobs-Jenkins received The Vineyard's distinguished Paula Vogel Playwriting Award for emerging writers in 2011.
Tickets to this benefit reading are fully tax-deductible and support the artists and programs in The Vineyard's 2020-2021 season. A portion of the proceeds from Gloria will support The Dramatists Guild Foundation.

We thank Susan Peterson Kennedy for her support of GLORIA as a member of our Artistic Directors' Circle.
Original casting by Henry Russell Bergstein.
---
CRITICS' PICK!
ALL HAIL 'GLORIA'! One of the year's best plays.
It's not just "Game of Thrones" that boasts jaw-dropping shockers — the new play "Gloria" has such a fantastic moment, it's killing me that I can't spill the beans.
Bitingly funny and fierce. This is a great ride.
– New York Post
CRITICS' PICK!
"A WHIP-SMART SATIRE! A SHARP-TOOTHED COMIC DRAMA WITH A WHOLE LOT TO SAY!"
– Ben Brantley, The New York Times
CRITICS' PICK!
"PROVOCATIVE, SHARPLY OBSERVANT AND PLAYFULLY THEATRICAL! This thought-provoking work continues its talented young writer's winning streak."
– Frank Scheck, Hollywood Reporter
CRITICS' PICK!
"POWERFUL AND CUNNINGLY STRUCTURED! After the shock, it's the human touches that linger."
– Adam Feldman, Time Out
CRITICS' PICK!
"TERRIBLY FUNNY! A smart cast applies cutting wit."
– Marilyn Stasio, Variety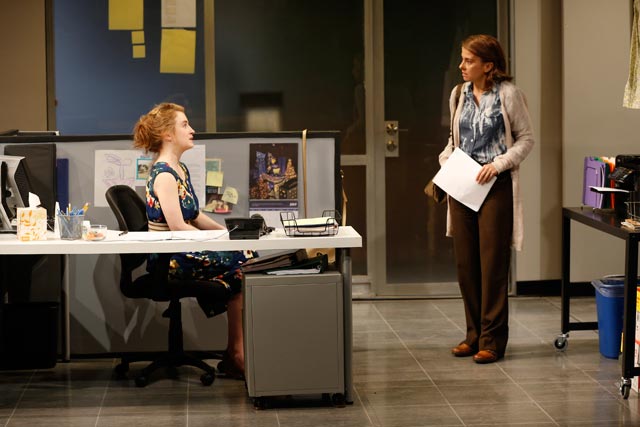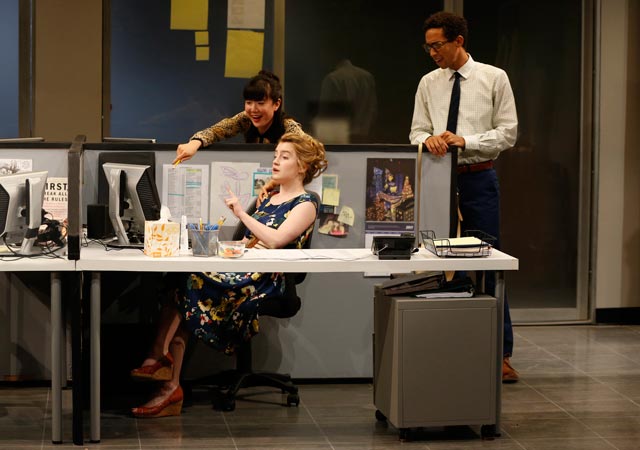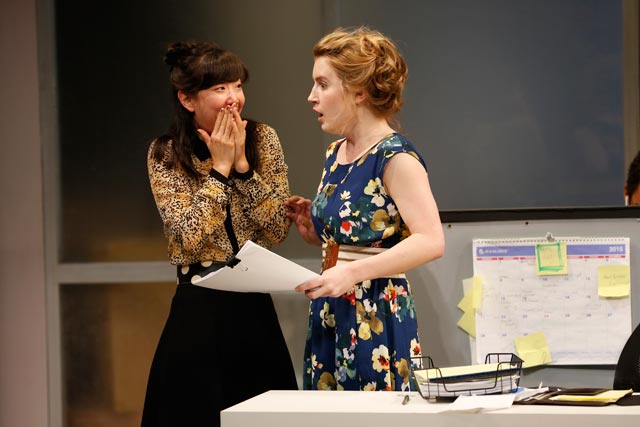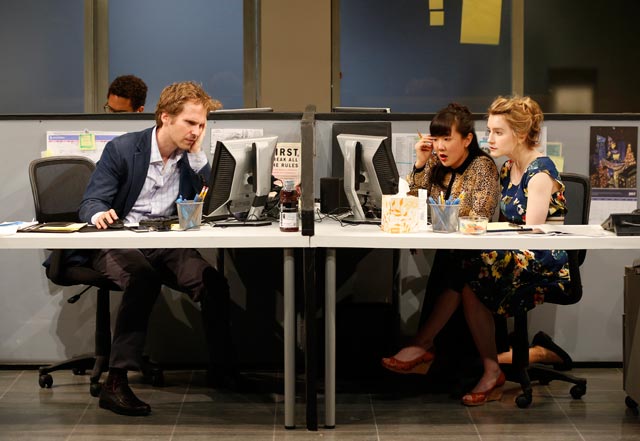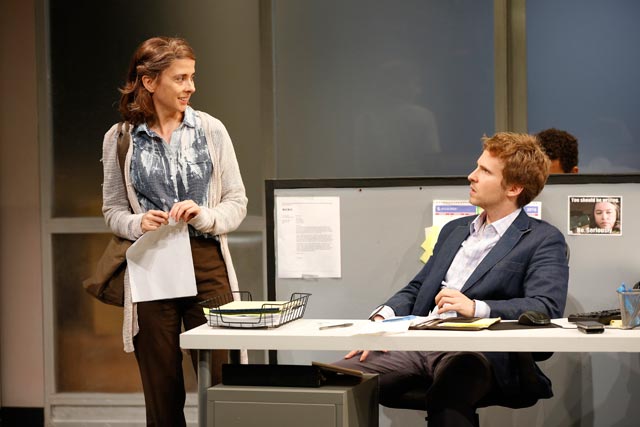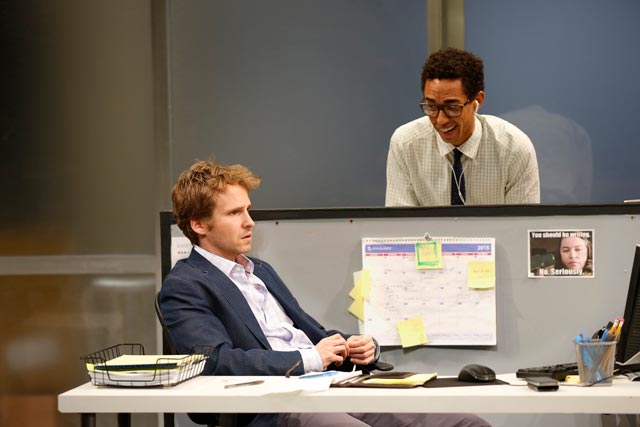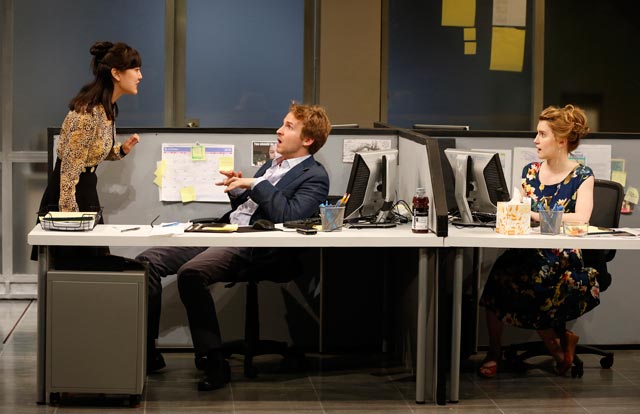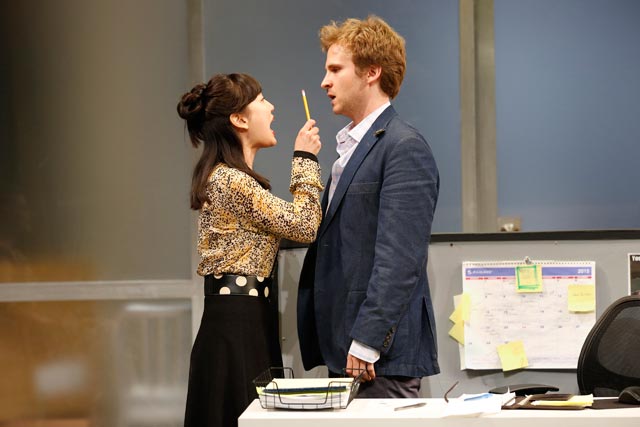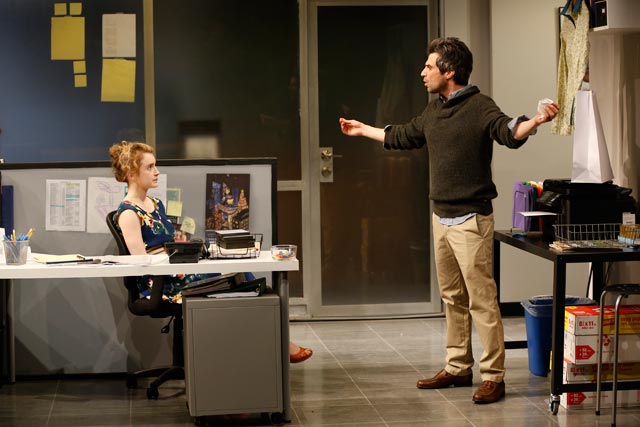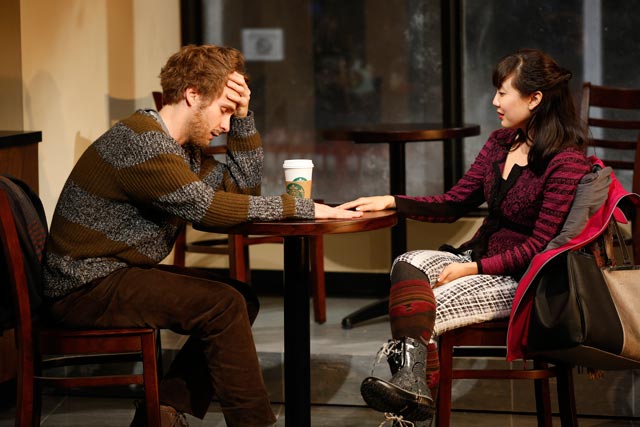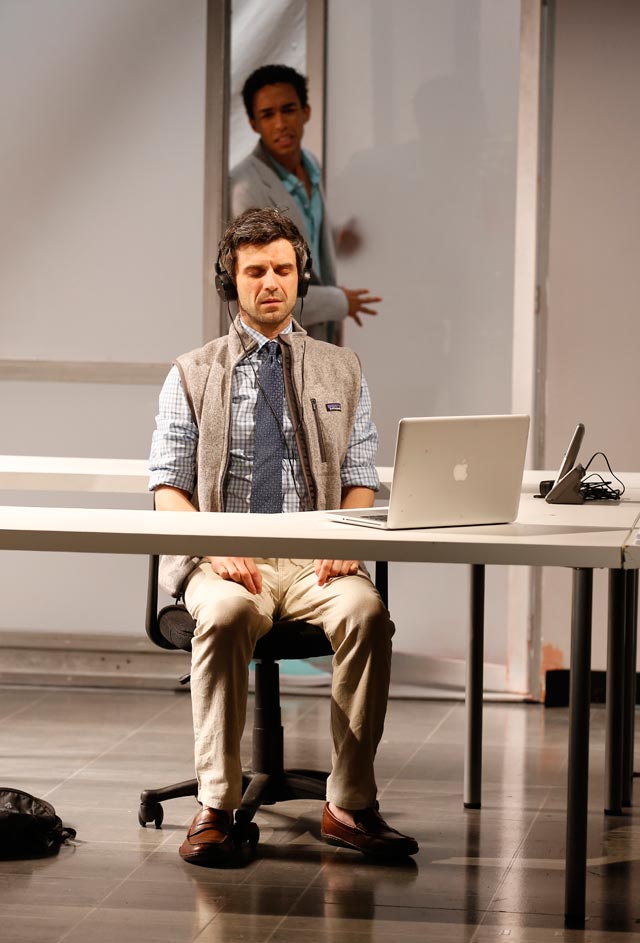 Artists
Branden Jacobs-Jenkins
Branden Jacobs-Jenkins's plays include Girls, Everybody, War, Gloria, Appropriate, An Octoroon, and Neighbors. A Residency Five playwright at Signature Theatre and a 2020 Guggenheim fellow, his honors include a USA Artists fellowship, the Charles Wintour Award, the MacArthur fellowship, the Windham-Campbell Prize for Drama, the Steinberg Playwriting Award, and the inaugural Tennessee Williams Award. A proud member of the Dramatists Guild council, he serves on the boards of Soho Rep and the Dramatists Guild Foundation and is an Associate Professor of Practice at the University of Texas at Austin.