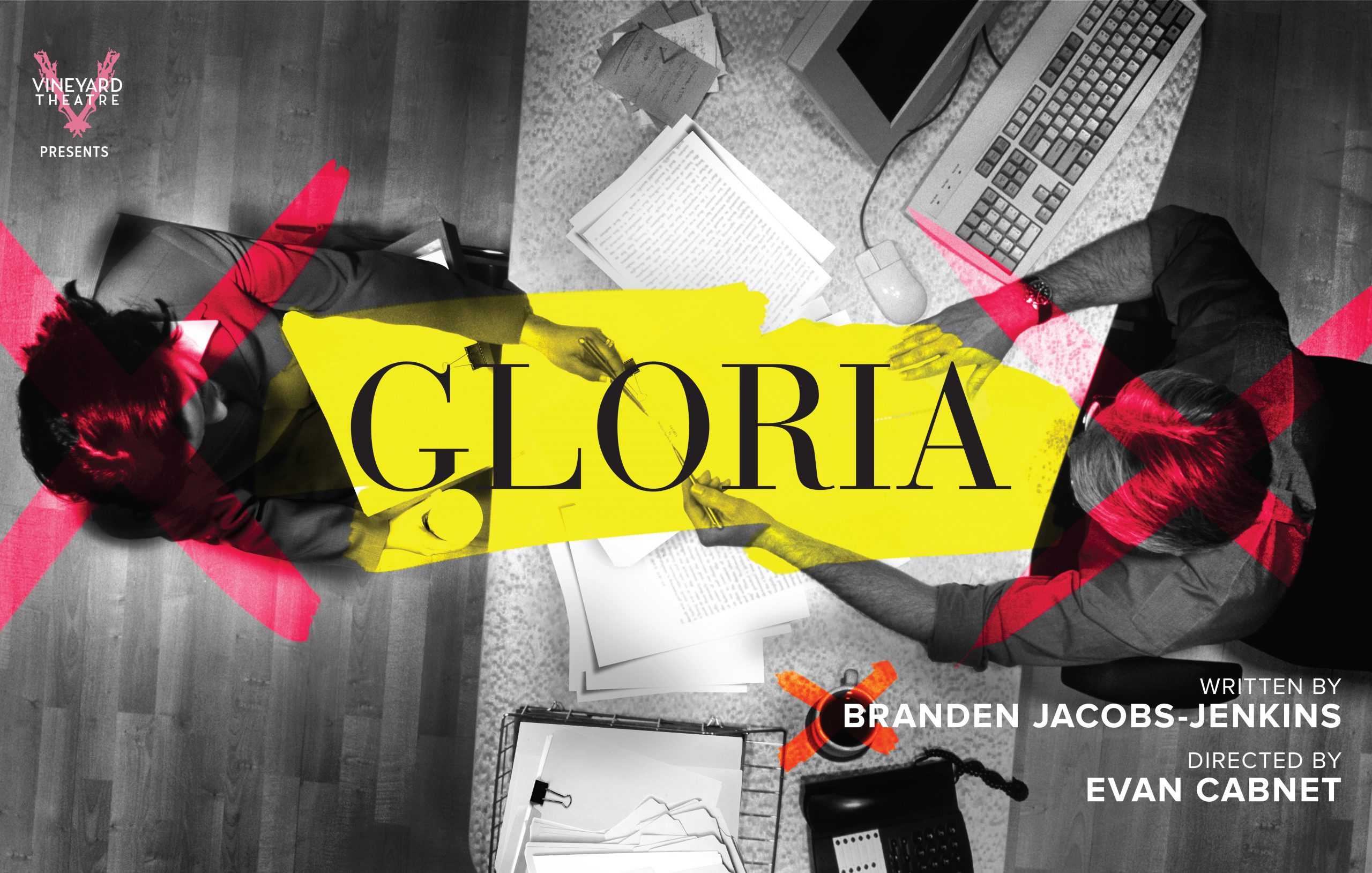 GLORIA
By Branden Jacobs-Jenkins
Directed by Evan Cabnet
with Kyle Beltran, Catherine Combs, Michael Crane,
Jennifer Kim, Jeanine Serralles, Ryan Spahn
World Premiere | May 28 - July 18, 2015
Branden Jacobs-Jenkins, 2014 Obie Award winner for Best New American Play (AN OCTOROON, APPROPRIATE) and winner of The Vineyard's Paula Vogel Playwriting Award, makes his Vineyard mainstage debut with GLORIA. This funny, trenchant and powerful new play follows an ambitious group of editorial assistants at a notorious Manhattan magazine, each of whom hopes for a starry life of letters and a book deal before they turn thirty. But when an ordinary humdrum workday becomes anything but, the stakes for who will get to tell their own story become higher than ever. Developed at The Vineyard during Branden's residency, GLORIA is directed by Evan Cabnet (OUTSIDE PEOPLE).
---
This production is supported in part by generous grants from the John and Robyn Horn Foundation, the Laurents/Hatcher Foundation and the National Endowment for the Arts.

---
---
Artists
Branden Jacobs-Jenkins
Branden Jacobs-Jenkins's plays include Girls, Everybody, War, Gloria, Appropriate, An Octoroon, and Neighbors. A Residency Five playwright at Signature Theatre and a 2020 Guggenheim fellow, his honors include a USA Artists fellowship, the Charles Wintour Award, the MacArthur fellowship, the Windham-Campbell Prize for Drama, the Steinberg Playwriting Award, and the inaugural Tennessee Williams Award. A proud member of the Dramatists Guild council, he serves on the boards of Soho Rep and the Dramatists Guild Foundation and is an Associate Professor of Practice at the University of Texas at Austin.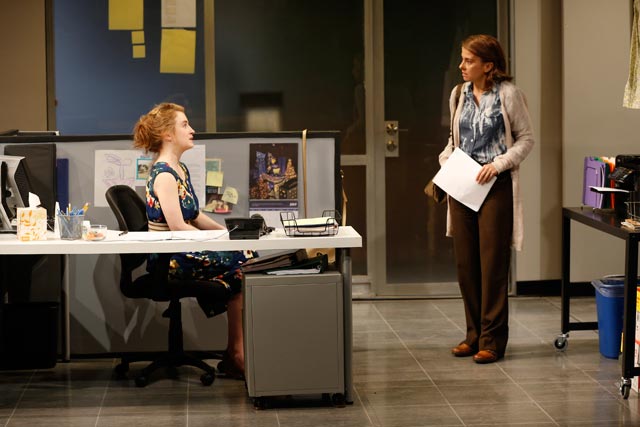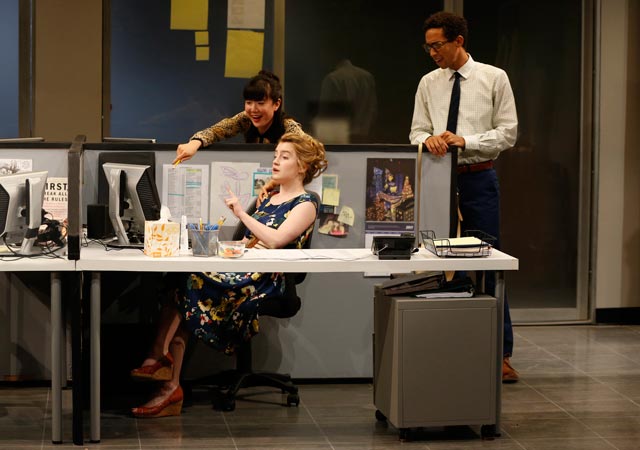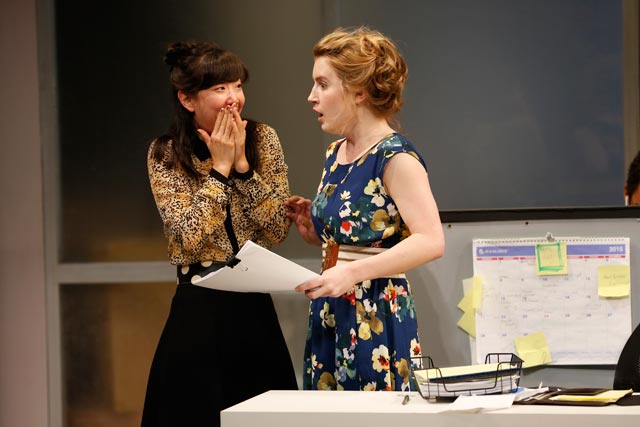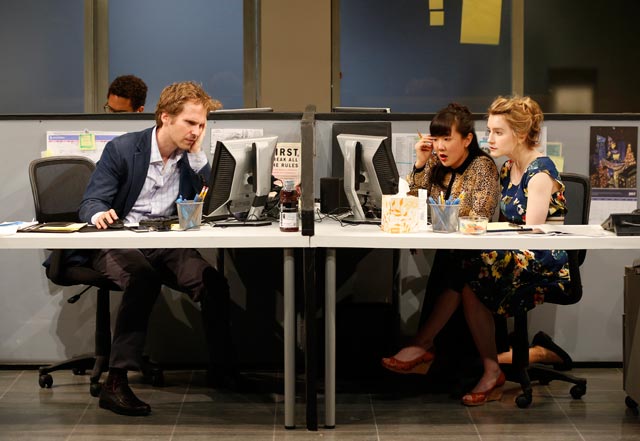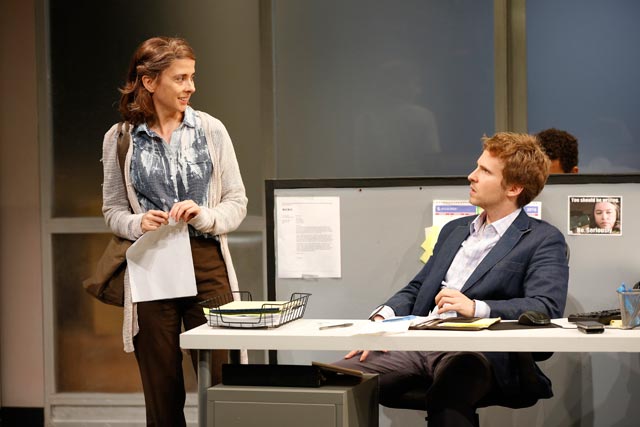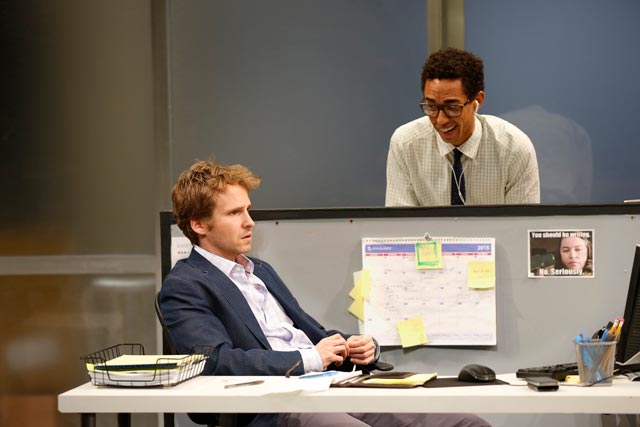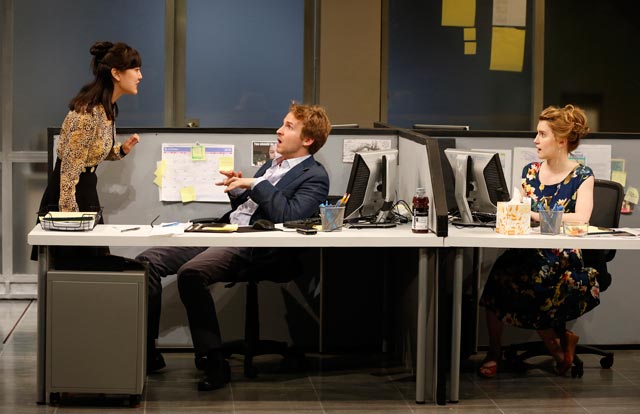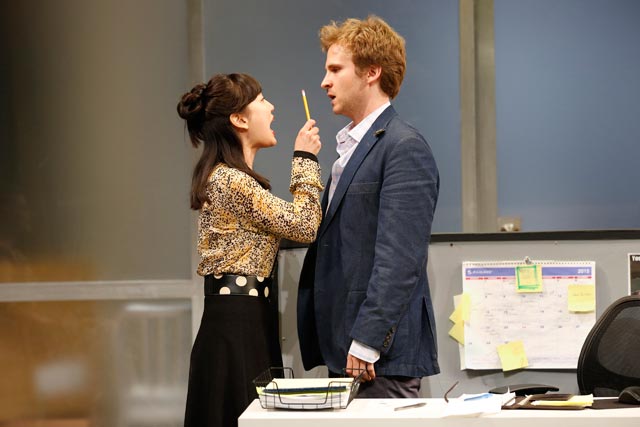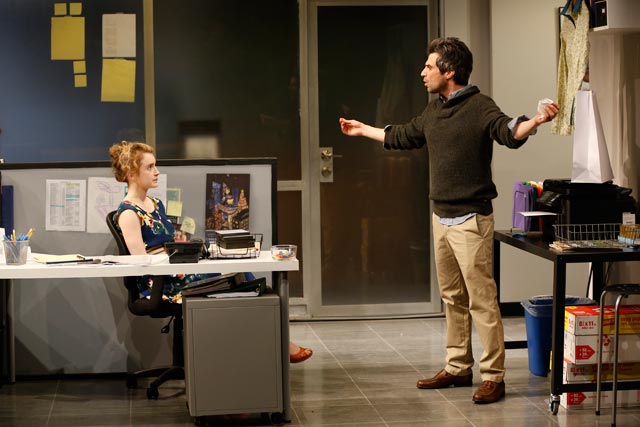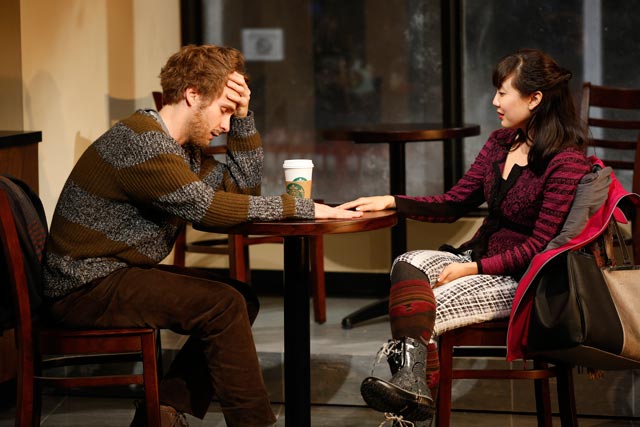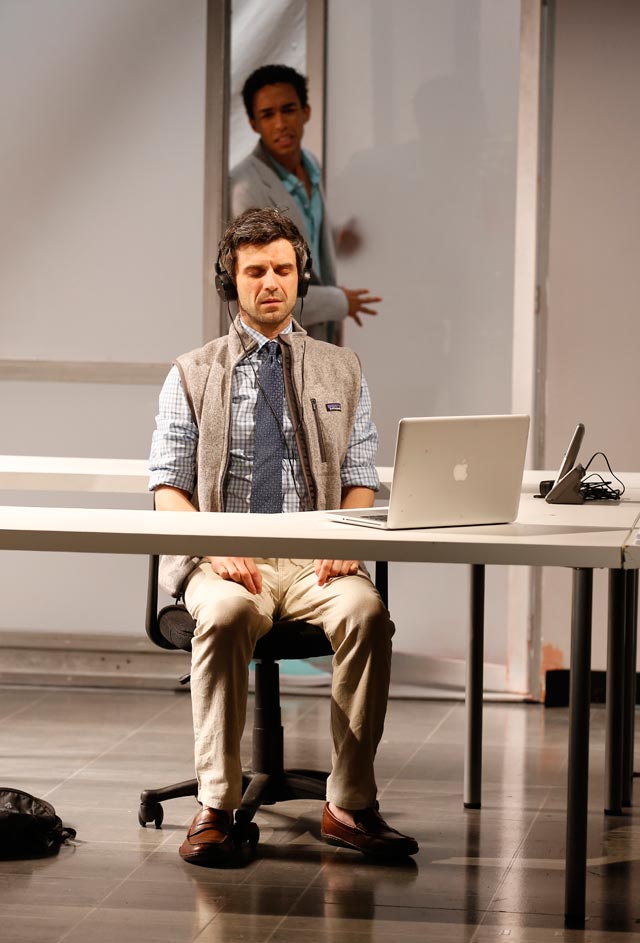 Reviews
CRITICS' PICK! "A WHIP-SMART SATIRE! A SHARP-TOOTHED COMIC DRAMA WITH A WHOLE LOT TO SAY!
'Gloria' is to the New York publishing business what David Mamet's 'Speed-the-Plow' is to the Hollywood film industry."
– Ben Brantley, The New York Times
---
CRITICS' PICK! "ALL HAIL 'GLORIA'!
One of the year's best plays."
– Elisabeth Vincentelli, New York Post
---
CRITICS' PICK! "PROVOCATIVE, SHARPLY OBSERVANT AND PLAYFULLY THEATRICAL!
This thought-provoking work continues its talented young writer's winning streak. "
– Frank Scheck, Hollywood Reporter
---
CRITICS' PICK! "POWERFUL AND CUNNINGLY STRUCTURED!
After the shock, it's the human touches that linger."
– Adam Feldman, Time Out
---
CRITICS' PICK! "A TIGHT, TWISTY AND IMPECCABLY ACTED DRAMA!
Branden Jacobs-Jenkins is a playwright on a roll. Director Evan Cabnet has assembled a terrific cast. The dialogue tolls like a tuning fork."
– Joe Dziemianowicz, New York Daily News
---
CRITICS' PICK! "TERRIBLY FUNNY!
A smart cast applies cutting wit."
– Marilyn Stasio, Variety
---
CRITICS' PICK! "THIS IS AN EXCITING, DISTURBING, AND TRULY MAJOR PIECE THAT BREATHES FRESH AIR INTO A TIME-TESTED SUBJECT. AND IT WILL SHAKE AUDIENCES TO THEIR CORES.
Delivered by the astonishing cast of six, Gloria sings with the vitality of youth."
– David Gordon, TheaterMania
---
"TERRIFIC, INTRIGUINGLY STRUCTURED AND SUSPENSEFUL! DON'T MISS THIS!
Delivered by the astonishing cast of six, Gloria sings with the vitality of youth."
– Elyse Sommer, CurtainUp
---
"DAZZLINGLY DIFFERENT! A DYNAMITE NEW PLAY! 'GLORIA' IS JUST PLAIN GLORIOUS."
– Matthew Murray, Talkin' Broadway
---
Nominations
Pulitzer Prize Finalist
Branden Jacobs-Jenkins
Lucille Lortel Award
Branden Jacobs-Jenkins, Outstanding Play
Jeanine Serralles, Outstanding Featured Actress in a Play
Outer Critics Circle Award
Evan Cabnet, Outstanding Director of a Play
Branden Jacobs-Jenkins, Outstanding New Off-Broadway Play
Drama League Award
Outstanding Production of a Broadway or Off-Broadway Play
Off Broadway Alliance Awards
Best New Play