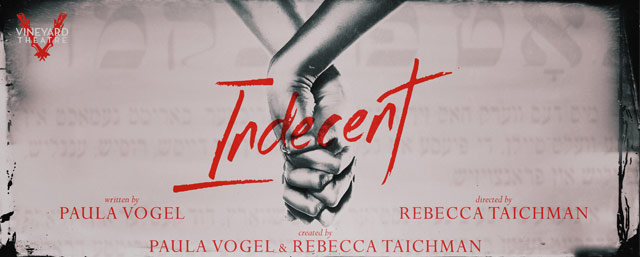 INDECENT
Produced in association with La Jolla Playhouse and Yale Repertory Theatre
Written by Paula Vogel
Created by Paula Vogel and Rebecca Taichman
Music and Music Direction by Lisa Gutkin and Aaron Halva
Choreography by David Dorfman
Directed by Rebecca Taichman
with Katrina Lenk, Mimi Lieber, Max Gordon Moore, Tom Nelis, Steven Rattazzi, Richard Topol, Adina Verson
Musicians: Mike Cohen, Lisa Gutkin, Aaron Halva
INDECENT, created by Pulitzer Prize-winning playwright Paula Vogel (Vineyard's HOW I LEARNED TO DRIVE and THE LONG CHRISTMAS RIDE HOME) and award-winning director Rebecca Taichman (FAMILIAR, STAGE KISS), is a deeply moving new play with music, inspired by the true events surrounding the controversial 1923 Broadway debut of Sholem Asch's GOD OF VENGEANCE — a play seen by some as a seminal work of Jewish culture, and by others as an act of traitorous libel. INDECENT charts the history of an incendiary drama and the path of the artists who risked their careers and lives to perform it.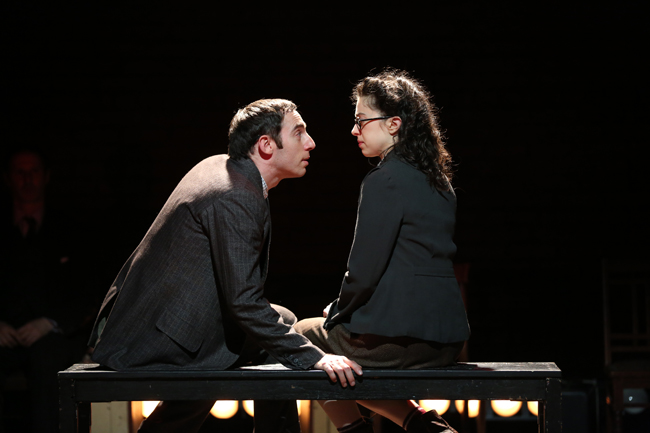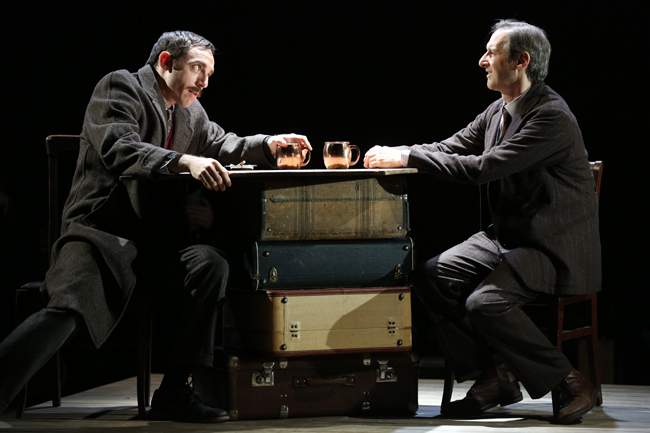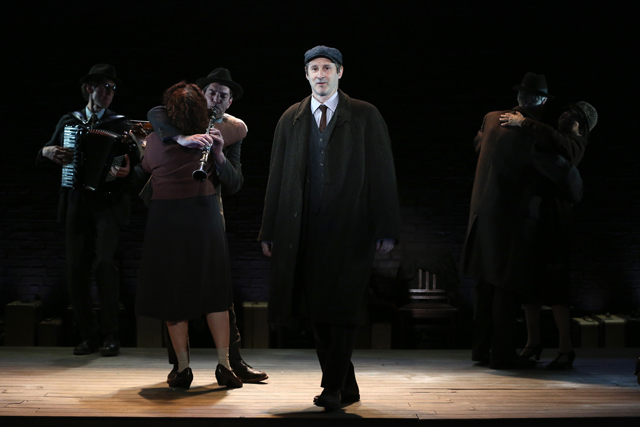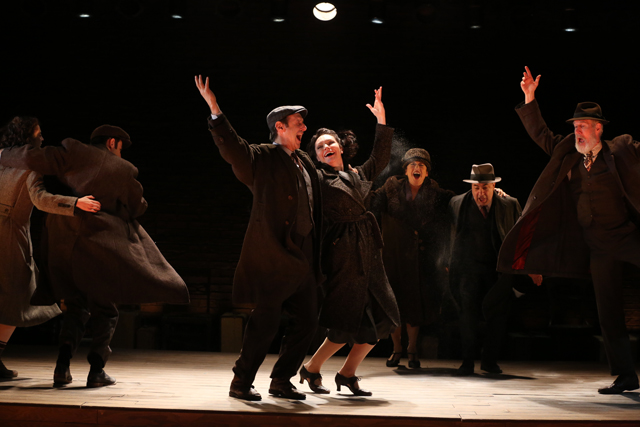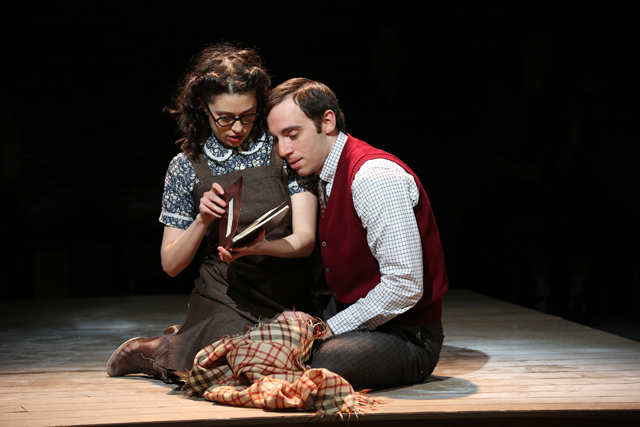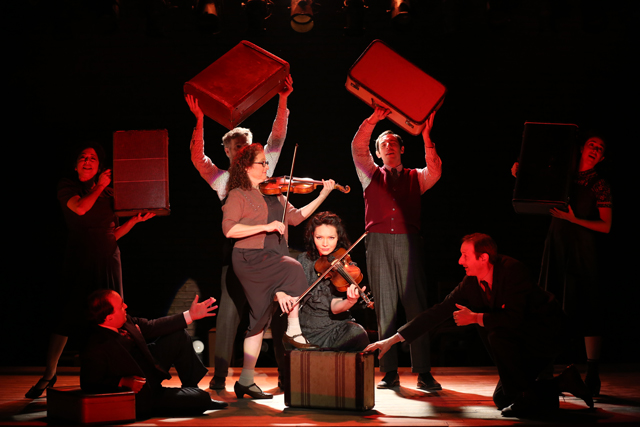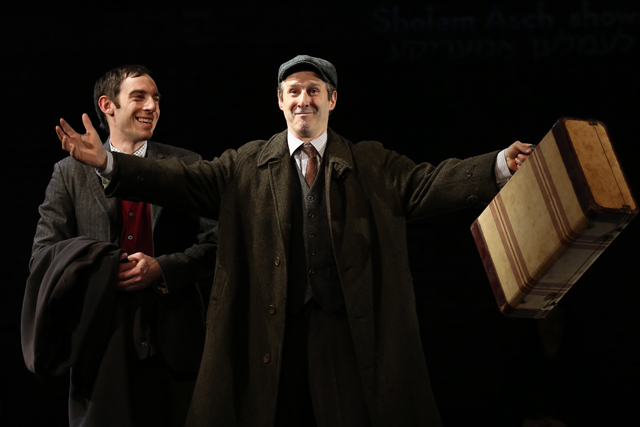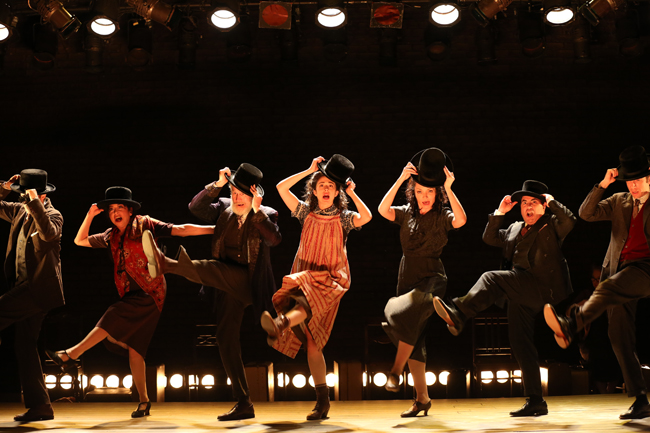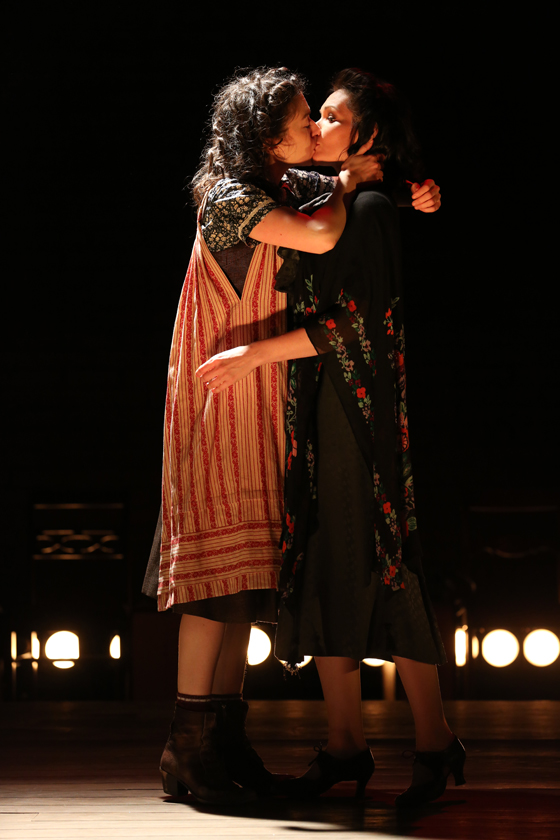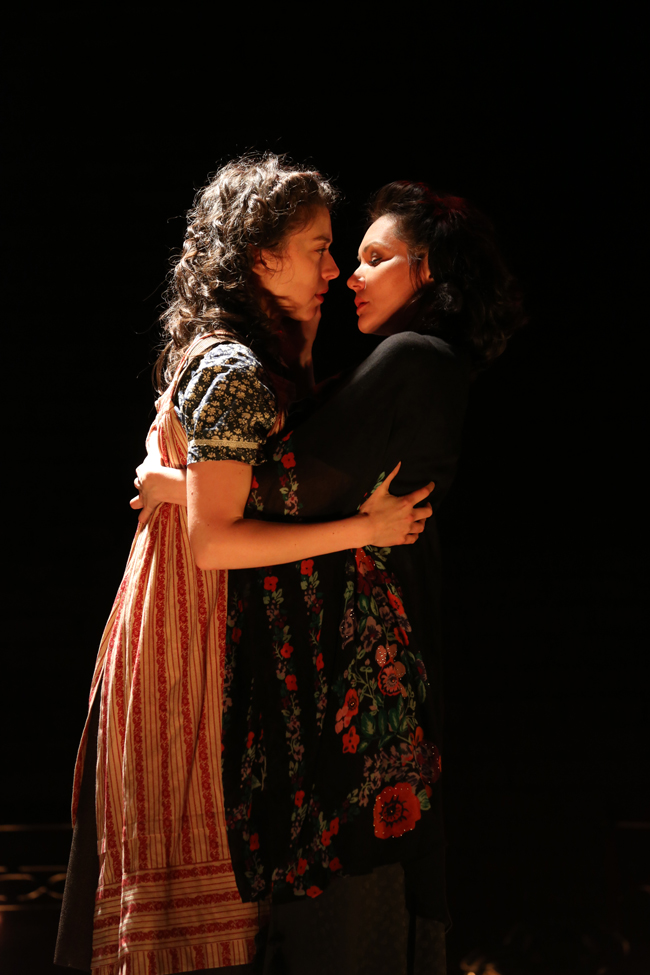 Reviews
"CRITICS' PICK! TERRIFIC! A POWERFUL NEW PLAY.
This superbly realized production sheds an eye-opening light on a little known time."
– Charles Isherwood, The New York Times
★★★★★ "'INDECENT' IS ILLUMINATING AND HEARTBREAKING!
A celebration of the power of theater. The actors are excellent."
– Adam Feldman, Time Out
★★★★★ "A TENDER, UNCONVENTIONAL PLAY! ORIGINAL AND VIBRANT!"
– Alexis Soleski, The Guardian
"PROFOUND! A MOVING AND FASCINATING NEW WORK!
An important new play with music, graced with seven extraordinary actors."
– Linda Winer, Newsday
"A RIVETING AND VIVID BACKSTAGE DRAMA!"
– Marilyn Stasio, Variety
"A POWERFUL NEW PLAY! TRULY A CELEBRATION OF THE POWER OF THEATRE.
Adds humor and insight to the past. The cast is impeccable!" – Jennifer Farrar, Associated Press
"AN AMAZING TALE! THEATRE AS A LIFE FORCE!"
– Elisabeth Vincentelli, New York Post
★★★★ "POTENT AND POETIC!
A work about the power of art that sifts through history."
– Joe Dziemianowiz, New York Daily News
A FANTASTIC WORK OF IMAGINATION, CRAFT AND HISTORY. AN EXHILARATING RIDE!"
– Jeremy Gerard, Deadline Hollywood
"'INDECENT' IS UTTERLY FASCINATING! DAZZLING DIRECTION. AN INCREDIBLE JOURNEY!"
– Robert Hofler, The Wrap
"MESMERIZING! SIMPLY BREATHTAKING!"
– Melissa Rose Bernardo, Entertainment Weekly
"A MUST-SEE! IMPORTANT AND HARROWING!"
– Pete Hempstead, TheaterMania
"A MARVELOUS NEW PLAY! AN INSPIRED PRODUCTION!"
Theatre at its most poetic, melded with insight and emotional depth. The entire cast is sublime."
– Roma Torre, NY1
Winners
Tony Award
Rebecca Taichman, Best Director
Christopher Akerlind, Best Lighting Design
The Dramatists Guild's Hull Warriner Award
Paula Vogel, Winner
OBIE Award
Lifetime Achievement Award, Paula Vogel
Direction, Rebecca Taichman
Sustained Excellence of Set Design, Riccardo Hernandez
Lucille Lortel Award
David Dorfman, Outstanding Choreographer
Outer Critics Circle Award
Rebecca Taichman, Outstanding Director of a Play
Off Broadway Alliance Award
Best New Play
Off Broadway Alliance Award of Off Broadway Honoree
Paula Vogel, Winner
Drama Desk Award
Christopher Akerlind, Outstanding Lighting Design of a Play
Nominations
Tony Award
Paula Vogel, Best Play
Lucille Lortel Award
Outstanding Play
Rebecca Taichman, Outstanding Director
Emily Rebholz, Outstanding Costume Design
Outer Critics Circle Award
Outstanding New Broadway Play
Tal Yarden, Outstanding Projection Design
Christopher Akerlind, Outstanding Lighting Design
Richard Topol, Outstanding Featured Actor
Katrina Lenk, Outstanding Featured Actress
Drama League Award
Outstanding Production of a Broadway or Off-Broadway Play
Drama Desk Award
Outstanding Play
Chita Rivera Award
David Dorfman, Outstanding Choreography in an Off-Broadway Show
Joe A. Callaway Award Finalist
Rebecca Taichman, Outstanding Direction